Projects
Food Processing Facility, Central Valley, California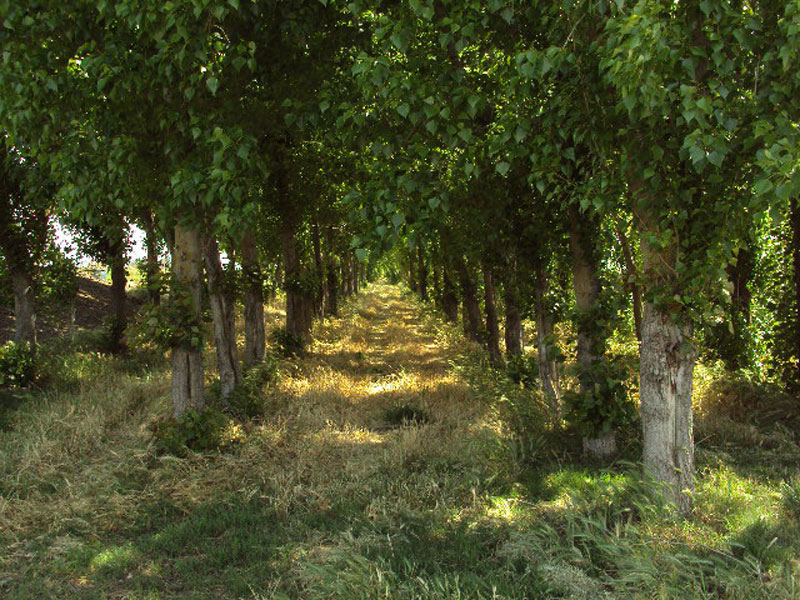 This packing plant had received a draft Cleanup and Abatement Order from the Central Valley Regional Water Quality Control Board. The facility and surrounding properties were impacted by a 75-year old plume of salts and nitrates from historic operations at the plant, long discontinued under current management. Our staff negotiated a new timeframe and established compliance objectives to mitigate the contaminant plumes, in exchange for abeyance of the C&A Order and a renewed Waste Discharge Permit.
This 30-year project is ongoing, and includes a waste minimization program, new treatment technologies for removal of organics from the facility effluent, and an efficient monitoring network. The plume mitigation program is headlined by a Phytoremediation Plot, consisting of about 1,000 specially bred hybrid poplars for uptake and processing of excess nitrate and salts from the old waste ponds.
Former Fuel Facility, Yolo County, California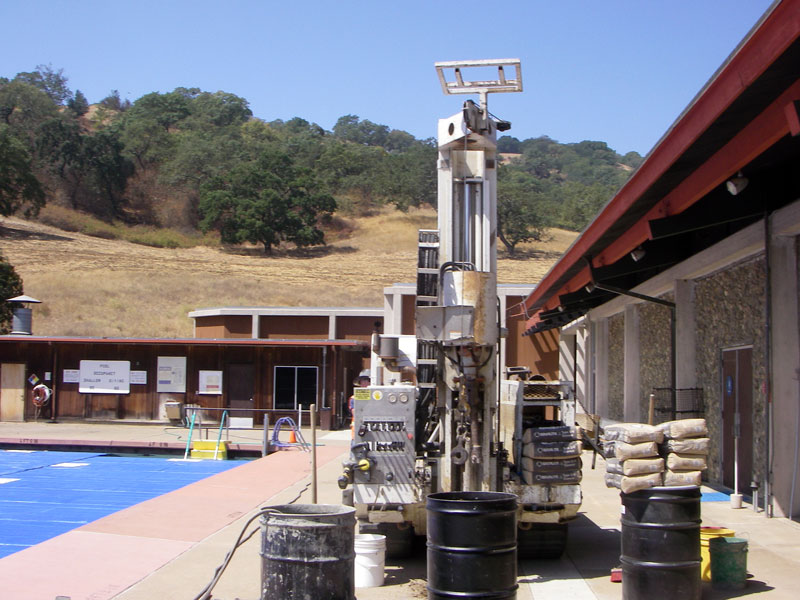 Some cleanups just need a new twist on an old theme. Subsurface conditions at this site were not favorable for vapor extraction of deep hydrocarbons, locked in soil to about 30 ft below grade. The former UST location was in a truck loading lane and adjacent to a very old building without a competent foundation. We used 36" diameter augers to access and remove the impacted soil, following a checkerboard pattern over the source area. Each night the completed auger borings were backfilled with low-cement slurry to maintain foundation stability. The alternatives to this simple fix would have been a long-running, low efficiency extraction system, probably operating for five years or more. We achieved closure on this case about six months after the impacted soil was removed.
Former Plating Plant, East Bay, California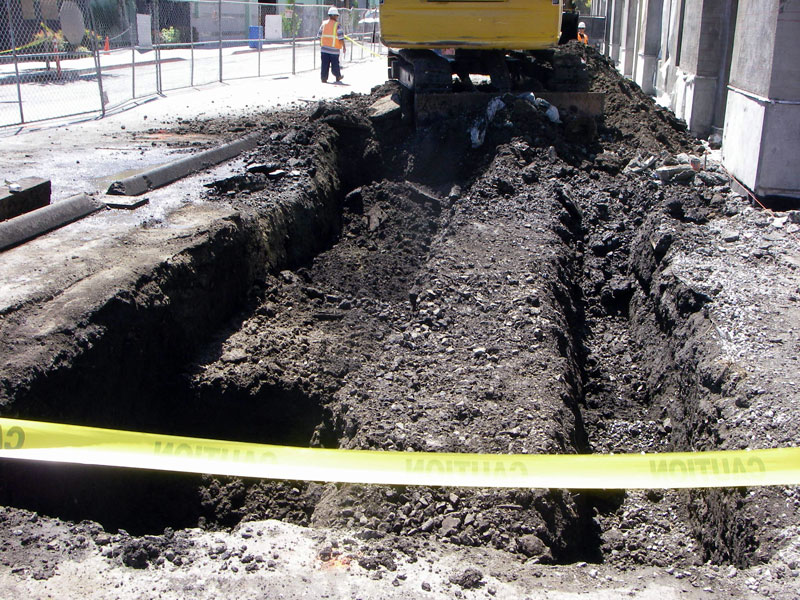 This former plating facility is situated in a former warehouse and industrial district. The local area has been undergoing renovation with Brownfields funding. This property occupies a prominent and accessible block within the redevelopment zone and was planned for multi-story luxury condominiums. The closure agreement negotiated with the Regional Water Board included reduction of hexavalent chrome and arsenic to the extent possible, and capping with imported materials.
Our staff supervised the precision excavation of the impacted soil based on the site characterization data and development plans. With disposal of hexavalent chrome ranging up to $400/ton, the client desired strict controls on the work. A surveyor was retained to provide excavation boundaries and depths, creating a three-dimensional layout of the target zones. The work was completed in five weeks, and the condominium development is well underway in this revitalized urban neighborhood.
Cleanup of Bulk Fuel Facility, Central Valley, California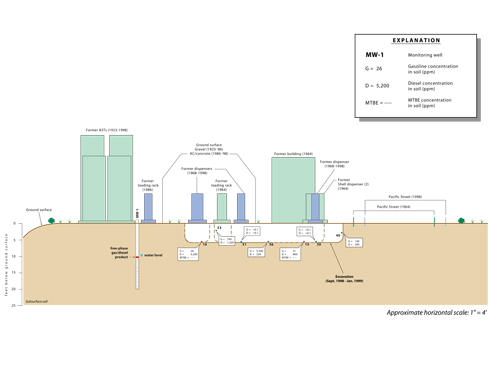 This former bulk fuel facility was built in the 1940's and stored various fuels in aboveground storage tanks (ASTs). The transfer piping between the loading and offloading truck rack was the culprit for chronic leaks over several decades. When we started at this site, we found over six feet of fuel floating on the groundwater table in some of the test wells. Our initial site characterization work resulted in a cost sharing agreement between the various site owner/operators.
ECM has directed removal of the product from the subsurface, mitigation of indoor air risks from the subsurface contaminants, and started long-term cleanup. We have met with anxious neighbors and property owners to address concerns over the work and potential impacts, and have restored community confidence in the cleanup operation.